Dry Basements & Solid Structural Foundations
Welcome to Wichita Foundation Repair & Basement Waterproofing, a company dedicated to structural repair and water damage solutions. We offer basement waterproofing, foundation settlement repair, and bowed wall repair services that encompass every aspect of your home's needs. As leading experts in the home repair industry, homeowners trust in our quality products and repair systems that deliver results. Serving within a 60 mile radius of Wichita. With our team of specialists, you can expect excellent customer service and permanent home solutions to your basement, walls, or foundation.
Specialization in Structural Repairs, and Waterproofing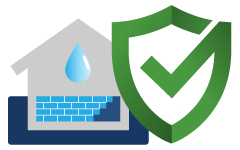 Our specialty is 100% devoted to structural repairs and waterproofing. After years of experience, our team has become efficient at custom installations to repair concrete under unique circumstances. This goes without saying, all homes have unique situations where cause of damages will differ depending on surrounding conditions. Our expertise is to eliminate these threats and protruding disasters that diminish your home's structural integrity. With our basement waterproofing services, water is effectively drained. With our foundation settlement repair, foundations are efficiently stabilized. With our bowed wall repairs, walls are completely realigned. 
Our basement waterproofing services go hand-in-hand with our products and staff members. Each product we use explicitly assists in the diversion of water and properly draining it away from your basement. These are called basement waterproofing systems, which are designed to mitigate water and save your basement from potential damages if not sustained already. It's the only repair method available in today's market that effectively keeps your basement dry without leaks.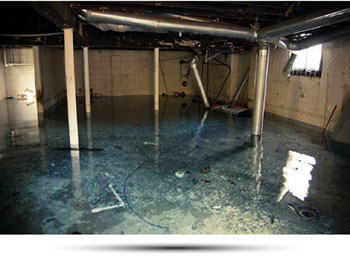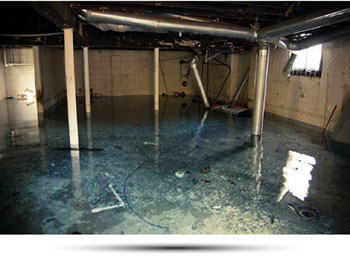 Foundation Settlement Repair
Also known as foundation repair, foundation settlement repair is associated with the sinking aspects of concrete and your home. We provide a unique set of skills, systems, and methods that will address the causes of settling homes. These foundation repair systems are set in place to raise, align, and stabilize your foundation back into place. This in turn also realigns your home to be level and secured within more structurally-sound materials underneath the soil. Different layers of the earths crust is the destination with our piering systems, that use these stable materials to sustain the weight of your entire home.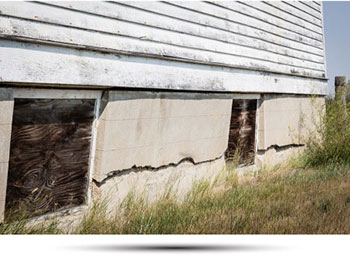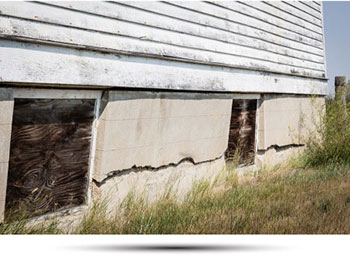 If you have bending basement walls, we offer bowed wall repair services that will address these problems. Whether you have unstable soil conditions, hydrostatic pressure, or weak concrete walls, our bowed wall systems will effectively and efficiently stabilize your walls. This can be done on poured-concrete walls or mason walls – either type is repairable. Using a counteractive force and sealing agent, your basement walls will be realigned into 'flush' angles and leveled accurately with the rest of your home and basement.